Testimonials
Details

Category: Testimonials
Hits: 4653
Stopping pain for sleep and with Multiple Sclerosis Pain - Clinician Testimonial From Sleep Clinic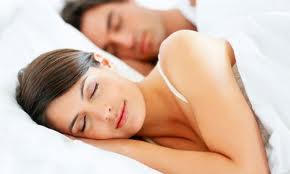 Mr. Johnson

Just to let you know we have been obtaining amazing results with infrex unit in treating our patients with chronic pain.

As you know, We are primarily a sleep medicine clinic, however, in order to adequatey treat our patients we have found ourselves in need of treating their comorbid conditions as well.
We have used the infrex unit successfully for treating chronic low back pain, radiculopathies, neuropathy and most recently and most exciting, we have used the infrex to treat a patient who has a diagnosis of multiple sclerosis.
She was tried on every conventional immunosuppressant, and narcotic pain medicine in the conventional arsenal, all without relief of her pain. Most of the pain is isolated to the right lower extremity, although there are occassional episodes of bilateral lower extremity pain. We used the infrex after recieving it, she was instructed on usage and sent home with the unit. Two days later we received a call, she was ecstatic!!!
For the first time in three years she was able to exercise for an hour and take a walk outside her house, all without severe and disabling pain.

I can not begin to tell you how exciting this is both for her and for us. Thank you so much for all your assistance and help during the trials with this unit.

Sincerely;

Thomas M Gills, ND, Ph.D
Details

Category: Testimonials
Hits: 5120
HI ,

I just spoke to one of the employees there & the service was the BEST, as usual! :)
I believe her name is Courtney, she's helpful & knowledgeable.

Please give her & all the employees there a 'pat on the back' & my thanks.

It's difficult these days to find businesses run as yours does.
We'd be better off is more were managed as you folks do.

the IF unit I have helps me keep going & at times even I forget the help it gives.



I hope you'll bear with me in the following,,,,,,,,,,

Though I am disabled I am trying to ge out of this & in my own business.
One is I am a real bearded Santa, as you can see here http://www.asanta4you.com/

I have had contracts as Santa with South west Airlines, Microsoft as well as many studios
I will be shortly be shooting pics for a Christmas catalog.
Using the IF allows me to do this work.

Also I have started Trigger Time Gunsmiting LLC & am licensed at my home for gun repair.
I can use the unit any time I need
I have used the unit on my hands due to arthritis. Again allowing me to get the work done.

Lastly the videos you do are a reminder to using the IF ,,, great work

Thanks Again


Santa Dave


Details

Category: Testimonials
Hits: 4928
Good morning!
I just wanted you guys to know that I did receive my Infrex machine yesterday here in Rosarito, Mexico (2/27). I read through all the manuals (EVERY piece of lit that was in the box), charged my batteries, and got started. My partner and I had it hooked up on my leg from a point in the glute around the front of the thigh, then popliteal and down under my left foot (I had visions of Boris Karloff...).
I think I had everything tuned up to a nice level....I could feel the muscles twitching and there was SUCH a relief! This, along with my PT that's coming up to help me get back "on the mend".
So, I understand that insurance has covered the biggest majority and I have a remainder of $895.00, correct? Now, this is something that I can make payments to you guys? I'll be honest with you, I can't afford to pay that chunk of change all at once and the only way would be for to do is to make make payments. Right now, I'm on a disability with my work but will be getting all that squared away as well. That's nothing you're interested in hearing at all, but it just gives you heads up on my end.
I want to start as soon as possible, however to start sending something and getting on track with this.
Bob, you said some words in one of the videos that I "

Youtubed

": You mentioned just HOW important it was for people to actually get the relief they needed in their hands and not just getting "lip service" from companies. I can see how truly earnest you REALLY are about this.
If you will, when you have a chance, get back to me and let me know what kind of plan I can do as far as making monthly payments (that I can budget). I as SO greatly thankful that I found you online in my search for help.
Sincerely,
Douglas
Oh, by the way....I'm planning on being back home in Tennessee sometime late Spring...and hitting Raleigh around the same time. I would love to swing by Wake Forest and meet you if that's at all possible.
Details

Category: Testimonials
Hits: 6296
  It is working, it is amazing and I want to get one , I've worn it almost continuously all day today, in my car and everything. My wrist BURNS constantly and has burned constantly for 3 months. The surgery was last March and worked until about November then all the pain came back. Honestly it's been so bad I've thought about quitting doing hair because it is almost unbearable. This is the only thing that has offered me any relief. Thank you again for letting me use this expensive piece of equipment. I really , really appreciate your help and generosity. I would just as soon get a new Rx so you can get paid for it.
Thanks, Jill
P.S. Once I see the video on the water, I will try that too, but want to make sure I'm doing it right, a little nervous to put electricity with water until I see the video.
Details

Category: Testimonials
Hits: 11096
I wanted to get back to you about the supplies you sent to me a couple of weeks ago. Thank you so much for your help and suggestions!

I found that the two products that helped the most were the lumbar electrode and the BioFreeze. The BioFreeze was amazing! I was in such pain with several agonizing trigger points in my back and shoulders which happens quite often. I decided to try the BioFreeze and within 5 minutes I was pain free! What a relief! Usually when I get these trigger points cold therapy helps the most. Using the Biofreeze freed me of having to lie down with ice packs. However, I was able to get up, move around and get things done! I think I'd like to add this to my supply pack every month! I'm wondering if the spray would be more beneficial since there is not someone always available to help put on the cream.

My lower back is also a great source of pain and the lumbar electrode helped immensely!! I cannot sit for long periods of time, especially in straight back chairs. I'm going to my brother and sister-in-law's for Easter dinner and am planning to test the lumbar one to see if it will help! I'll let you know! Would it be possible to get the lumbar electrode one month and the regular electrodes the next?

am so grateful for all that you've done for me! I appreciate your help, advice and especially your friendliness! I have recommended MedFaxx to all my friends with Fibromyalgia. My rheumatologist is also quite impressed! He said that doctors usually have a difficult time trying to get insurance companies to cover TENS units and supplies due to the confusing paperwork. He felt that your assistance with this made it much easier and much more effective. I gave him the pamphlets and info you sent to me and he intends to pass it on to his patients! Please let your bosses know what a great company you have! I couldn't be more impressed!

Mary-Brigid Mahoney




October 22, 2005

Hi Linda,

I wanted to let you know that I received my TENS unit yesterday afternoon and could not be more thrilled! I have had medial epicondylitis for about a month or so. I make a lot of jewelry and just learned how to knit but pain has prevented me from doing these crafts. Last night, after using the TENS unit for 30 minutes, I was able to knit for the first time in a month! I really like this unit and especially the timer. The unit I had a couple of years ago didn't have a timer so I couldn't use it before bed for fear of falling asleep with it on. Last night I set the timer and fell asleep. It was the first night in a week that I have not been awakened by the pain in my elbow.

Thank you so much for all your help. My rheumatologist was also very impressed with Medfaxx. He said that doctors usually have a hard time getting Medicare to cover TENS because they are unfamiliar with all the paperwork. He was very glad that you are there to help him through it.

Thanks again,


Ms. M.
Custom Search
Save
Save
Save
Custom Search
Save
Save
Save